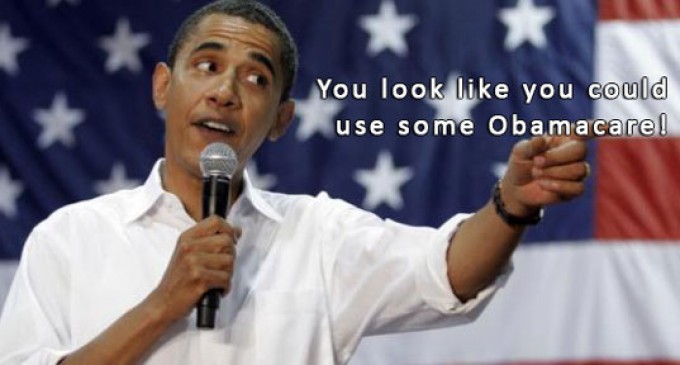 Talking to Ryan Seacrest, President Obama warned young people that there will be consequences if they don't sign up for Obamacare by March 31. They will face a penalty — if they can afford it. The trouble is, for threats and warnings to be taken seriously, people have to believe  in the integrity of the person who makes them. Barack Obama has demonstrated conclusively that he has no integrity.
During an interview with radio host Ryan Seacrest, Obama explained that young people might be charged a fine if they don't get insured.

"If you can afford it — you just decide you don't want to get it because your attitude is 'nothing's ever going to happen to me' — then you'll be charged a penalty," Obama explained.

Obama was careful to specify that people who can't afford Obamacare will not suffer a penalty, thanks to a "hardship exemption," but encouraged everyone to sign up.

"[Y]ou never know what kind of curveballs life throws at you," he warned.
Obama also has made and then broken dozens of other promises related to Obamacare. He's not scary because of the threats he makes. He's scary because of his illogical idealism and because of the unpredictable nature of his personality.
[soundcloud url="https://api.soundcloud.com/tracks/139548121″ params="color=ff5500″ width="100%" height="166″ iframe="true" /]
Source: Washington Examiner