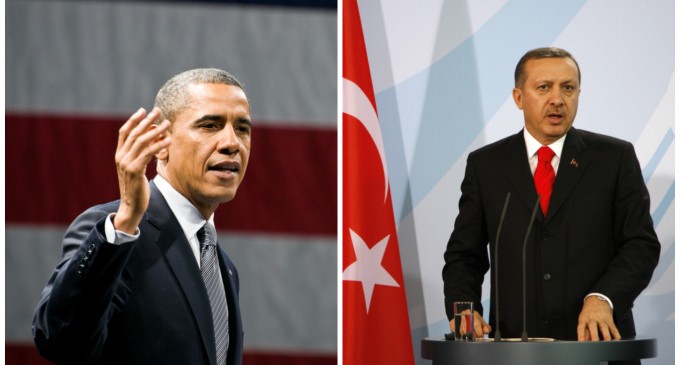 The Turkish border is an open gateway for Islamic State (ISIS) fighters to pour through in order to continue growing the numbers of the Islamic terror organization in Syria and Iran.
Up to now, Obama has been dismissive of ISIS, calling them a JV team and allowing only occasional bombing raids against them in order to provide the pretense that he is anxiously engaged in stamping out this world threat.
Many believe that Obama is covertly rooting for and propping up ISIS as a way to depose Bashar al Assad, leader of Syria, rather than to become more involved militarily in that effort.
But with the suicide bombings and murders carried out by ISIS suicide bombers a couple of weeks ago, coupled with the embarrassing actions of Russia that showed a commitment to destroy ISIS and the military wherewithal to do just that, Obama is finally waking up to the fact that his narrative is becoming irrelevant regarding the terrorist organization.
Now he is taking action, and by that I mean that he is talking tough, which is about as committed as he gets in defending the U.S. citizenry.
Obama takes action, page 2