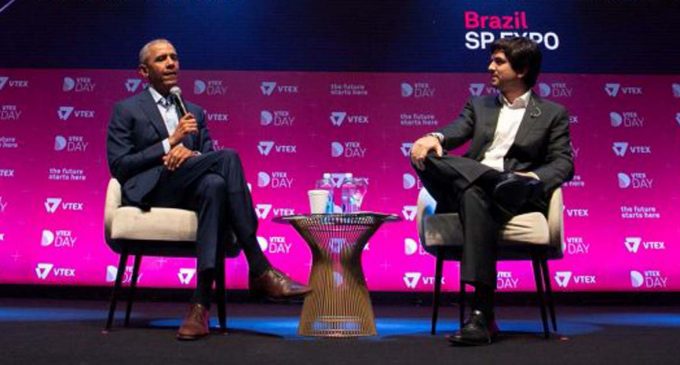 While speaking at VTEX DAY, a conference in Sao Paulo, Brazil last week, former President Barack Obama told the crowd flat out lies about gun laws in the United States. Not only that, he completely misquoted our Constitution.
Obama has referred to himself on many occasions as "a constitutional law professor," most famously at a fundraiser in March 2007: "I was a constitutional law professor, which means unlike the current president I actually respect the Constitution." A spokesman for the RNC immediately took exception to Obama's remarks, pointing out that Obama's title at the University of Chicago was "senior lecturer" and not "professor."
But even someone who only taught courses in Constitutional law as a lecturer shouldn't be making blunders of this magnitude. The bar for what constitutes higher education couldn't be lower.
Move to the next page to see video of the latest in Obama gaffes and anti-American remarks.