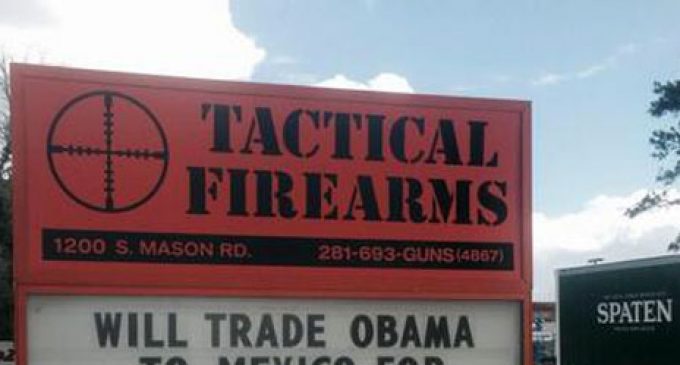 In theory, Obama's supporters all realize he supports complete citizen control (also known as gun control), but they also tend to believe they are above the law, just like their messiah.
Intrusive background checks, gun registration, and other such socialist endeavors are all for the peasants, not for the prez and his supporters, so maybe this gun shop sign will drive away some customers.
But probably not.
Check out the tweet below and tell us what you think!

Can I get an AMEN? pic.twitter.com/qHfz4ZbE2u

— Tactical Firearms (@tacticalfirearm) June 4, 2014