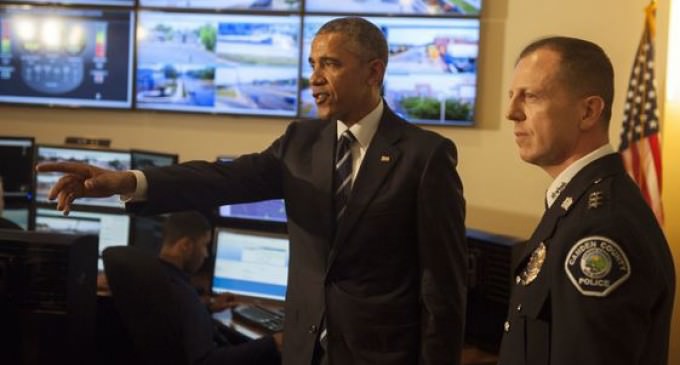 Under the guise of rebuilding trust between cops and their communities, the Obama administration issued a report on Monday stating that state and local police should stop enforcing immigration laws.
The report also recommends cutting back on the transfer of military equipment and weapons into local law enforcement agencies.
So, we are getting less enforcement of immigration laws and a faux curtailing of weapons of war on our streets…all for the purpose of Obama taking over local law enforcement and keeping as many illegal immigrants within our borders as he can.
MOVE ON TO NEXT PAGE: