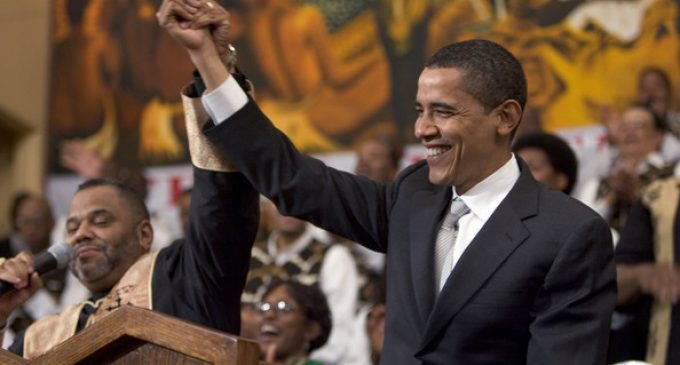 Michael Wear, the former religious outreach director for Barack Obama in 2012, thinks Democrats have a religion problem. And he didn't have to look far to find out that he was right.
Democrats have always struggled to talk about religion and God. But speaking about faith is basically a requirement for any person who chooses to seek the White House. This has presented a strange problem for many Democratic presidential candidates. In order to stand a chance in a general election, they have to "cling to religion" — as Barack Obama once put it — but their base and staff aren't very religious at all.
This leads to quite a few missteps on the campaign trail — something Michael Wear found out very quickly during his work for Obama. While he was tasked with leading a faith-based effort, the Democratic staffers around him had no idea what he was talking about. At one point, when quoting the Bible, another staffer asked if he had made a typo.
See the embarrassing exchange on the next page: