Don't you just love it when rich, limousine liberals lecture and rant to everyone about 'income inequality'? At a recent speech in South Africa, Barack Obama attacked for their big houses before returning to his $8 million dollar eight-bedroom, nine-and-a-half bathroom mansion in one of the wealthiest neighborhoods in the world.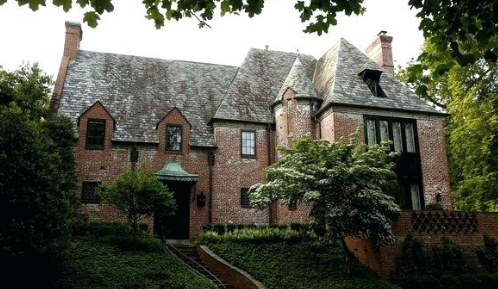 The Obamas are also in the middle of installing an in-ground swimming pool and another terrace to the house, 

according

 to reports. The mansion is Obama's second home.
"There's only so much you can eat. There's only so big a house you can have. There's only so many nice trips you can take. I mean, it's enough," Obama said to chide the wealthy for their excess – a 'let them eat cake' moment.
"We're going to have to worry about economics if we want to get democracy back on track," Obama continued "We're going to have to consider new ways of thinking about these problems, like a universal income, review of our workweek, how we retrain our young people, how we make everybody an entrepreneur at some level."
So Obama is preparing to give away his wealth? Don't hold your breath…just your wallet.
When Barack Obama joined the U.S. Senate in 2005, he was a 43-year old former law professor making $85,000 a year. In the 12 years since then, he won the White House, reworked the nation's laws, ended two wars—and earned $20 million.

Three-fourths of that money came from lucrative book deals, according to a FORBES analysis of 16 years of tax returns and financial disclosure documents. In total, Obama has earned $15.6 million as an author since arriving in Washington.

He has made $8.8 million from his bestseller Audacity of Hope and children's book Of Thee I Sing: A Letter To My Daughters. Sales of his memoir Dreams From My Father, originally published in 1995, also took off once he landed in the nation's capital, resulting in a $6.8 million windfall for the president. Obama made another $3.7 million from government salaries.

The former president didn't waste much time capitalizing on his story once he got to the nation's capital. In January 2005, the same month he joined the Senate, he got approval from its ethics committee for a $1.9 million advance against royalties with Random House for two non-fiction books and one children's book.

The Obamas, who had earned less than $300,000 every year from 2000 to 2004, made an average of $2.4 million annually over the next four years, even before Barack got elected president. In the early stage of his Senate career, Michelle continued to work as the vice president for community and external affairs at the University of Chicago Hospitals. She earned $317,000 in 2005 and $274,000 in 2006 before her earnings tapered off in 2007 and 2008 as her husband ran for president. In 2005 and 2006, she served on the board of publicly traded TreeHouse Foods, earning more than $80,000.

MORE FROM FORBES

Embracing The Path: My Journey To Higher Education

Then came the big money. In the two weeks before he was inaugurated as the 44th president, Obama reworked his book deals. He agreed not to publish another non-fiction book during his time in office, while signing a $500,000 advance for a young adult version of Dreams From My Father. He also finished the manuscript for Of Thee I Sing: A Letter To My Daughters, which was eventually published in November 2010. He donated all post-tax profits from the children's book to provide scholarships for children of wounded and fallen soldiers.

Over the next eight years, the Obamas made $10.8 million. Obama reported earnings of $3.1 million before taxes from his presidential salary (averaging $392,000 a year). Roughly $120,000 came from interest and dividends on investment holdings, which included U.S. treasury bills and an array of diversified funds.

The Obamas also turned into philanthropists. From 2000 to 2004, they disclosed charitable donations of just $10,770 on their tax returns, less than 1% of their total earnings. But from 2005 to 2015, they gave away $1.6 million, or 8% of their earnings.
Source: Forbes, Daily Caller