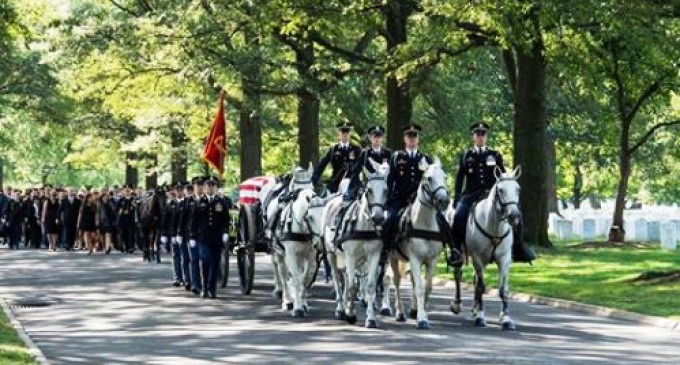 Major General Harold Greene is the highest-ranking officer to fall in combat since Vietnam. The 2-star general was killed in Afghanistan on August 5 and was laid to rest earlier this year at Arlington National Cemetery.
President Obama was too busy golfing at Vineyard Golf Club with elites, such as the World Bank President, to attend. VP Biden was too busy vacationing at the Hamptons to show up.
Not only did Obama not attend, he made no public comment, like he did with Robin Williams, or even order flags to be flown half mast, which he did for Whitney Houston and Nelson Mandela.
GO TO PAGE 2 FOR MORE ON THIS STORY: