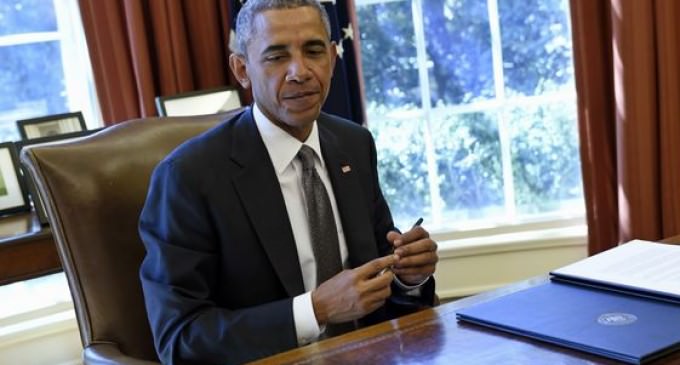 Barack Obama pushed his agenda through the signing of the NDAA on the eve of Thanksgiving, giving us all an idea of what Obama is truly thankful for (Muslim extremists). The National Defense Authorization Act will fund the Kievan regime, as well as providing aid to "moderate rebels" in Syria.
The last time a group of Syrian resistance fighters were given aid to fight al-Assad, they broke off from the resistance movement and invaded Iraq and declared a worldwide caliphate.
The afilure of previous funded groups is well known. Some 15,000 resistance fighters were given training an US military equipment. However, only about 200 fighters manage to scrape themselves together into a militia, with half of that group to only to be captured by Al-Queda affiliate Jabhat al-Nusra. Much of the other half surrendered, leaving "four or five" fighters left in the region.
Read more about Obama's NDAA on page 2.