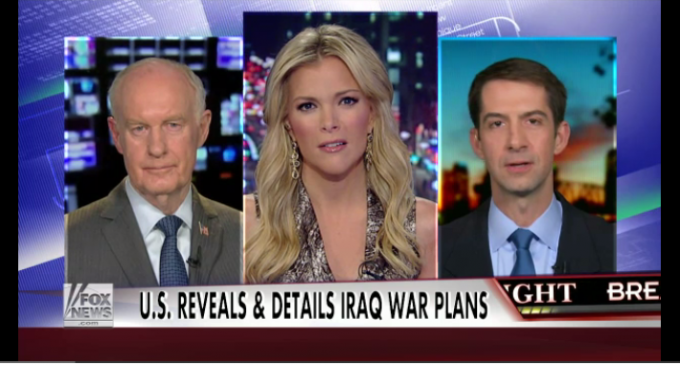 In a recent Fox interview Republican Senator Tom Cotton of Arkansas and retired Air Force Gen. Thomas McInerney both state that Obama is clearly aiding ISIS by providing information on our war plans before we carry them out.
Specifically, the Obama admin has revealed plans to retake Mosul from the Islamic State.
"If a Private in Iraq had revealed this type of planning inadvertently by leaving a plan in the chow hall or the gym he might have faced a court martial. But, it is now a matter of policy that this administration is going to announce war plans in advance," stated Senator Cotton.
MORE ON THIS STORY ON PAGE 2: