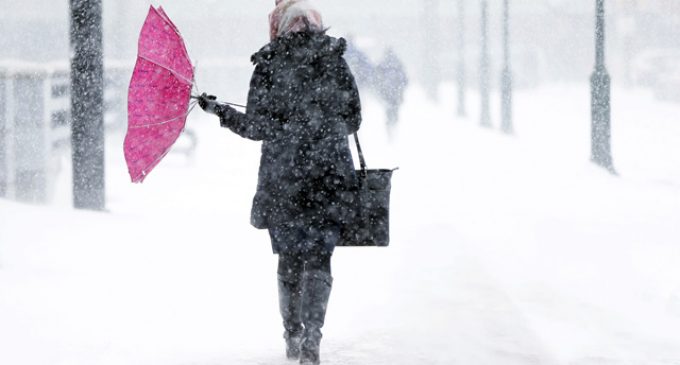 It used to be easy to divert federal funds (your tax money) to pay off Obama's green supporters just by using the magic words "global warming". But even Barack Obama doesn't have the guts to blow a billion dollars on a 'warming' trend after some of the weather America has felt this winter. Instead, the new buzz word is 'climate change' and Obama wants to create a 'resilience fund' amounting to $1B in the 2015 budget to control the weather.
If Obama's crazy weather control fund is as poorly planned and as expensive as his health care boondoggle, that billion dollars will become a tiny fraction of a massive expenditure without real benefit to the country.
On Friday Obama pitched the 'climate change resilience fund' to 'help communities deal with negative weather caused by climate change'. The fund would theoretically require congressional approval, unless the President decides to wield his pen and his phone in another unilateral move.
Obama is touting the fund during a trip to California, which has been devastated by a drought that is threatening the Central Valley's agriculture production and has led Gov. Jerry Brown (D) to call on Californians to conserve water.

During a call with reporters on Thursday evening, the assistant to the president on science and technology, John Holdren, said, without any doubt, the severe drought plaguing California and a number of other states across the country is tied to climate change.

"Weather practically everywhere is being caused by climate change," Holdren said.

The administration's fund would invest in research to gather data on the impacts of climate change, help communities prepare for them and support innovative technologies and infrastructure to ready the country "in the face of a changing climate."
Source: TheHill
Photo: The Guardian