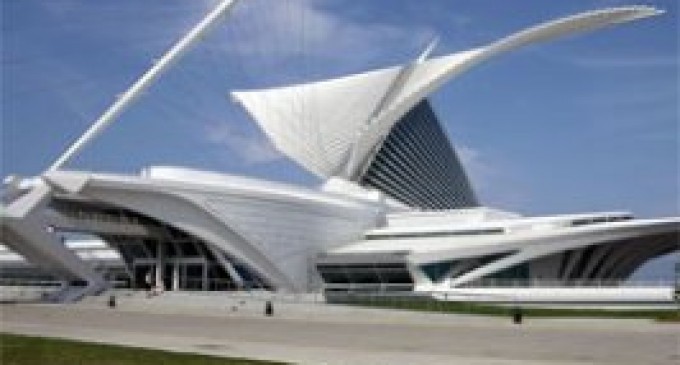 Let there be no mistake where this man's loyalties lie.
Obama uses his own money to keep open a Muslim museum during the government shutdown and at the same time sees to it that WWII veterans are barricaded from their memorial.
Share this story with your Obama supporting friends and ask them for a response!
Washington, DC — While up to 800,000 federal workers faced life without a paycheck as Day Two of the government shutdown kicked in, President Barack Obama held a press conference to announce that he is using his own money to open the federally funded International Museum of Muslim Cultures.

"During this shutdown, people will have to deal with some of their favorite parks and museums being closed," Obama told reporters. "Just keep in mind, they will always be there. The Grand Canyon and the Smithsonian are not going anywhere."

Obama continued, "The International Museum of Muslim Cultures is sacred. That is why I have taken it upon myself to use my own personal funds to re-open this historic piece of American culture."
It took more manpower to try to barricade the memorial than it would have to simply keep it open!
An obvious concerted effort by the Obama administration to block our veterans from their natural right to visit their memorial!

Having lived in DC for 18 years, I can tell you, the WWII Memorial is simply an architectural structure in an open public space. There is no official "access" to it. There are no guards. It's a building in a park. Yet, the Obama Administration tried to block veterans from viewing the public memorial, even after hearing about the planned visit.