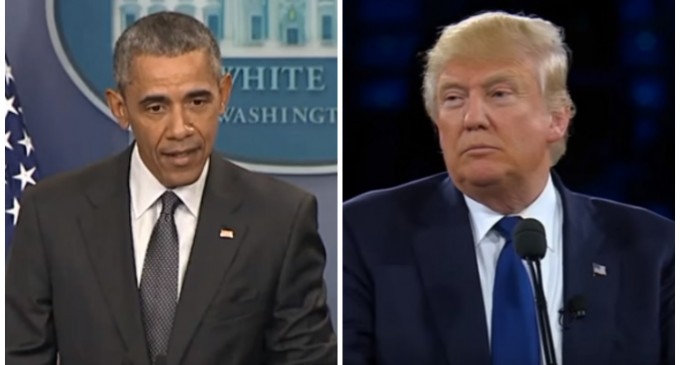 You're damned if you do, and you're damned if you don't.
It's a saying that is trite but true if you're Donald Trump these days.  Since the billionaire businessman kicked off his campaign last June he has been consistently accused of not providing specifics on his policies.  Subsequently, every time Mr. Trump releases specific plans, his critics immediately pounce on them, calling them impractical or impossible.
The media has done it, his GOP rivals have done it, Hillary Clinton and Bernie Sanders have done it.  So the Republican frontrunner has been between a rock and a hard place when it comes to whether he should release specifics or not.
His latest critic is not a surprising one.  After previously attacking Trump for not releasing enough details on his policy plans and questioning the seriousness of his candidacy, our pundit-in-chief is after The Donald again.  This time President Obama strongly criticized Trump for the statement his campaign released today on how a President Trump would get Mexico to pay for his border wall.
To read why Obama thinks Trump's idea won't work–hint: it's not because it would be bad for the United States–continue reading on the next page: