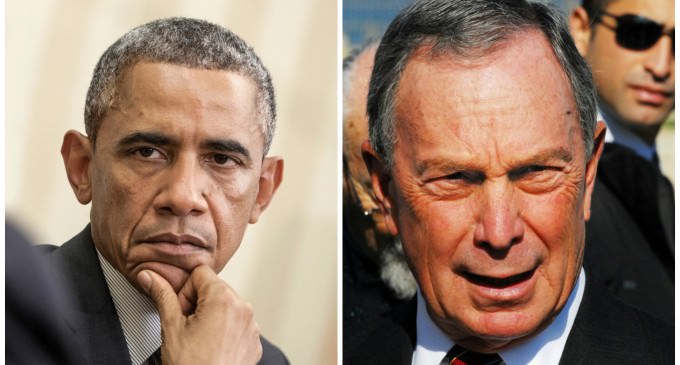 As the Obama Administration prepares to tighten access to guns, the President met Wednesday with former New York City Mayor Michael Bloomberg to help complete the executive order that would expand background checks on gun sales while closing the "gun show loophole".
Bloomberg is only one of many gun control advocates the president has met with in recent weeks. The order, which is currently caught in a web of legal and administrative questions is currently without a timeline.
However, even as he works to chip away at another constitutional right, a new survey is showing falling support for a ban on assault weapons, which both Obama and Bloomberg are currently advocating as a means to prevent gun-related deaths. Hillary Clinton also pushed for an assault ban during a campaign speech earlier this week.
In the wake of the 2012 Sandy Hook Elementary School massacre in Connecticut, Bloomberg's Mayors Against Illegal Guns group turned into Everytown for Gun Safety with the expectations of being able to stand against the NRA. The group spent millions, most of which came from Bloomberg's own fortune, only to fall just short of their goals on several different occasions.
Read more about the revived gun debate on the next page.