During a speech in Kogelo, Kenya this past weekend, former President Barack Obama had quite a slip of the tongue.
"Now three years ago I visited Kenya as the first sitting American president to come from Kenya," Obama told his African audience.
The remarks came after he announced that he would stray from his prepared notes. After finishing an impromptu story, Obama appeared to think about returning to his notes as he made the remark.
The legitimacy of Obama's birth certificate was questioned during Barack Obama's campaign for president in 2008 and continued throughout his presidency. One theory alleged that Obama was born in Kenya and later became a citizen of Indonesia.
Theorists cited a number of different items as proof, such as a promotional booklet produced in 1991 by Barack Obama's then-literary agency, Acton & Dystel, which says that Obama as "born in Kenya and raised in Indonesia and Hawaii." The booklet was obtained by Breitbart News.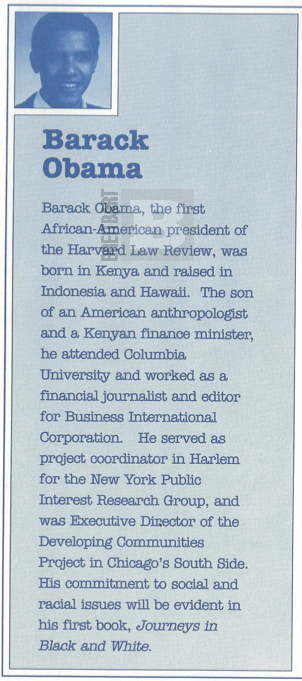 After calls to see Obama's birth certificate became too great to ignore, the White House released his birth certificate to the general public in 2011. This only gave credence to the theory that Obama was not born in the U.S. as the released document was easily proven to be fraudulent by former Arizona Sheriff Joe Arpaio and a team of investigators who easily demonstrated that is was created with Photoshop. Arpaio declared Obama's birth certificate to be a "fraudulently created document."
Move to the next page to see more on Arpaio's work as well as video of Obama's slip: