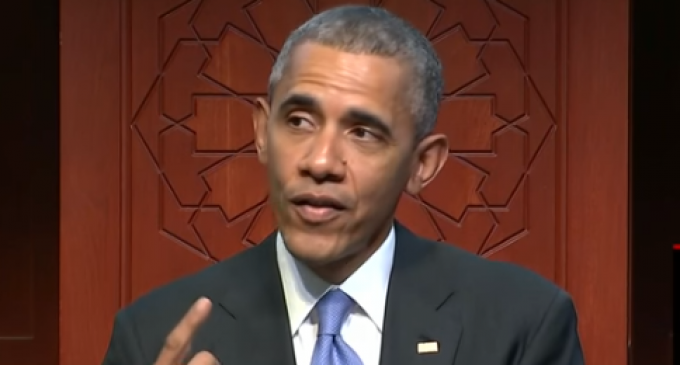 There's a severe double standard in America, when it comes to President Obama and religion. His recent visit to the Islamic Society of Baltimore has made this more than apparent. Not only did that particular mosque have ties to al-quaeda and other terrorist organizations, a few of its members could be traced back to the 9/11 attacks that ravaged the World Trade Center. The President's recent campaign to end anti-Muslim sentiment has shown Americans exactly where he stands on issues of religion, and once again created liberal disdain for Christians.
The agenda is clear. The President disses Christians every chance he gets. During a speech he gave at a Catholic university in Georgetown, he covered up all symbols of Jesus. Yet, during his speech at the Islamic Society of Baltimore, he stood front of a glass wall, where the word "Allah" was written ninety-nine times in Arabic. The White House staff in attendance were even gifted copies of the Quran.
Read more about this double standard on the next page.