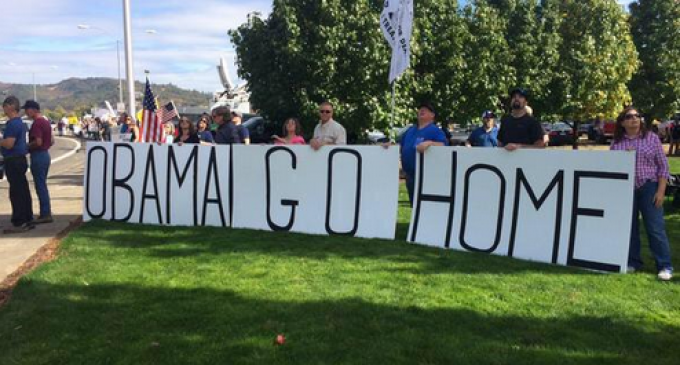 Roseburg, the Oregon community that suffered the mass shooting at their community college, are not in buying Obama's "sympathy" visit today.  The outrage of this small rural community is a testament to the unpopularity that exists outside the beltway and most urban big cities for Obama.
Obama took to the airwaves just hours after the shooting, in what many saw as a political move, pandering to the left's obsession with destroying the 2nd Amendment.  Victims and their families spoke out regarding this insensitive move, calling for a real leader who does not turn a personal tragedy, into their cue to command the airwaves to further their agenda.
Organizers of the protest, took to facebook where over 8,000 people responded to turn out on the highway in which the presidential motorcade would pass in its way into Roseburg.  The highway was lined with a multitude which was so great it lined miles of highway, holding signs with "Go Golf" to "Defend Roseberg" which was the call to assemble on facebook.
More on protest in Roseberg next page: