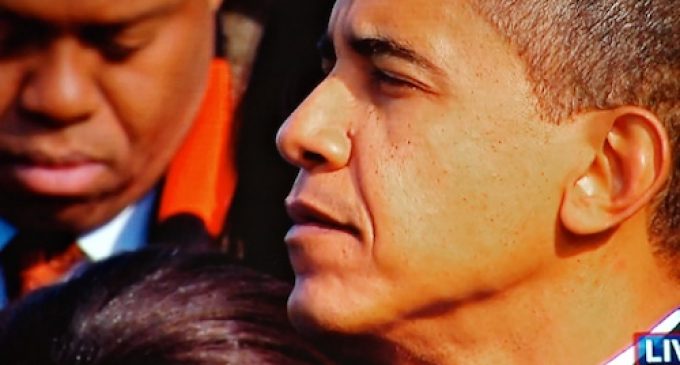 Longtime supporter of abortion rights, Barack Obama, made some unexpected statements on Thursday.
At the National Prayer Breakfast in Washington, D.C. on Thursday, President Barack Obama said that "killing the innocent" is the "ultimate betrayal of God's will."

But the president was talking about terrorism, not abortion:

"Extremists succumb to an ignorant nihilism that shows they don't understand the faiths they claim to profess, for killing the innocent is never fulfilling God's will. In fact, it is the ultimate betrayal of God's will," Obama said.

Yet Obama is a long-time supporter of abortion rights.
This ironic contradiction seems a little bit hypocritical coming from Obama, but it wasn't the only hypocrisy in his speech. In a more general sense he criticized those who promote religious intolerance while he's had a hand in aggressive anti-Christian policies in the U.S. military.
Did he switch speech-writers or did Obama just get confused?
Source: CNS News
Photo: Bo Mackinson on Flickr