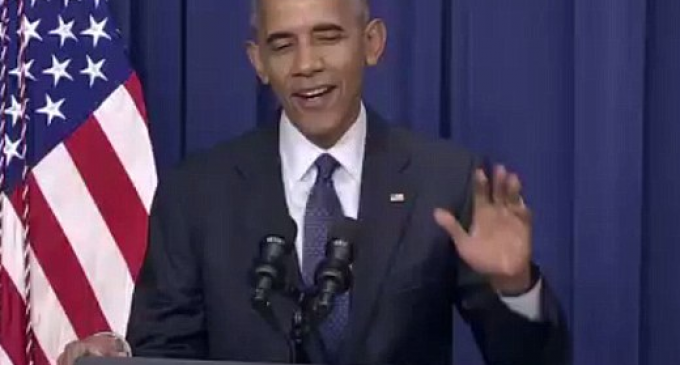 President Obama spoke yesterday at a meeting at the White House about supporting Germany in the wake of a murderous attack in a shopping mall in Munich that left 8 dead and 10 injured.
"We don't yet know exactly what's happening there, but obviously our hearts go out to those who may have been injured," Obama said, before speaking at a White House meeting.
But in spite of the gravity of the situation, Obama innapropriately grinned and chuckled – and drew laughs from his audience – talking about his elder daughter Malia leaving the nest and heading for college. While such comments may serve to humanize the president, they are indicative of his cold and distant perception regarding the suffering of others.
See page 2 for more: