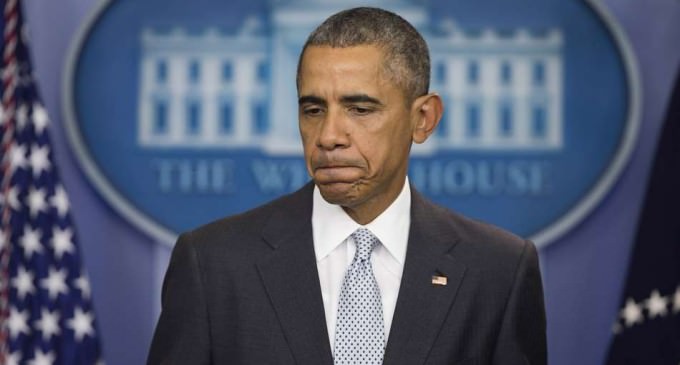 Looks like Obama's finally admitting the "jayvee team" wasn't so "jayvee" after all.
After well over a year of laughing off the threat by ISIS, the President has abruptly changed his position on the terrorist group, referring to it as a "serious threat" and finally admitting that it "must be destroyed" in a press conference. This is a complete 180 from his remarks just two weeks ago that the jihadist militia was "contained", to say nothing of his infamous dismissal of the group a few months before it took over huge swathes of Syria and Iraq in 2014.
Tellingly, these comments were made during a joint conference with French President Francois Hollande, who was visiting the White House to discuss counter-terrorism strategies against the Islamic State. Hollande has been making the rounds across the world to rally support for a concerted effort to destroy ISIS, making Obama's stated goal of "degrading" and "containing" the extremist menace look half-baked.
See Obama's unexpected remarks at the link below: