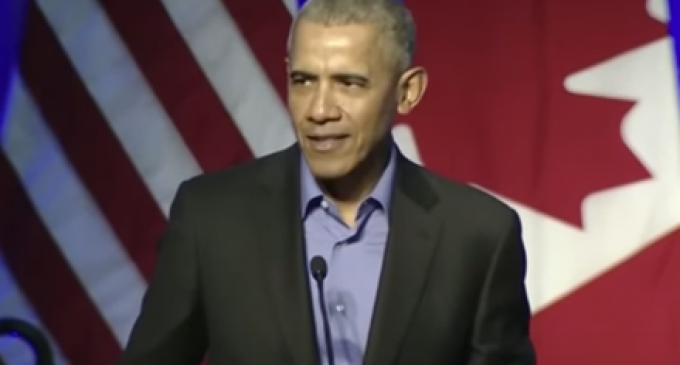 Barack H. Obama made some remarks at the Econ Club Chicago that is making the ears of many conservatives writhe in anger.
The Econ Club Chicago describes itself as a place for community organizers to go for "fostering connections among Chicago leaders to encourage dialogue on economic and social issues and to cultivate the next generation of civic leadership."
But, the only thing spewing out of Barack Obama's mouth was hate-fueled conspiratorial warnings for dividing people, not bringing them together. Which leads many to go, "Well why are you surprised? It was just another classic Barack Hussein Obama speech." There you're mistaken, I can guarantee you that you've never words spoken by a former U.S. President as heard the other night at the Econ Club Chicago.
Chicago Tribune and Chicago Business reporter, Kristen Schorsch, and Crain's Chicago Business reporter Greg Hinz validated the authenticity of these transcripts.
Continue to the next page to read these perplexing statements made by former President Barack Obama about sitting President Donald J. Trump.