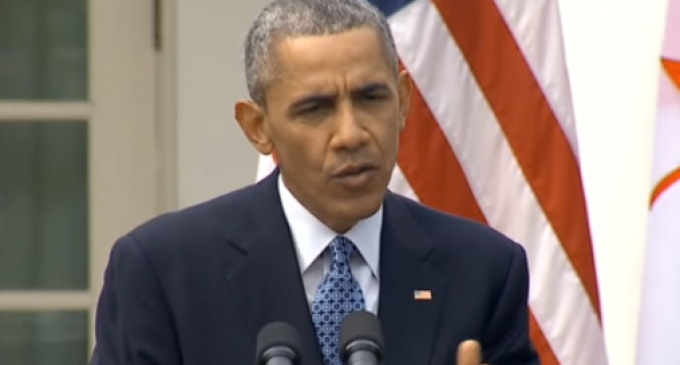 It's no secret that the left isn't exactly a fan of Donald Trump. You can't even open up a search page on the Internet these days, without running into some sort of hate article about the man and his opinions that probably hold more truth than anything Bernie Sanders or Hillary Clinton has ever said. And what these relentless attacks on the man prove is that the left fears him, and they should.
In recent comments regarding Trump, President Obama brought up the birth certificate issue. He also claimed that he has "not contributed" to the dividing of our country. Well that's strange. If you'll look back at the social climate before he took office, you might remember that police officers weren't so widely hated, Black Lives Matter didn't exist and every other story to hit the news wasn't about racism.
The president then went on to blame Republicans for everything that's gone wrong during his two terms in office.
See what Obama said about America's political climate on the next page.