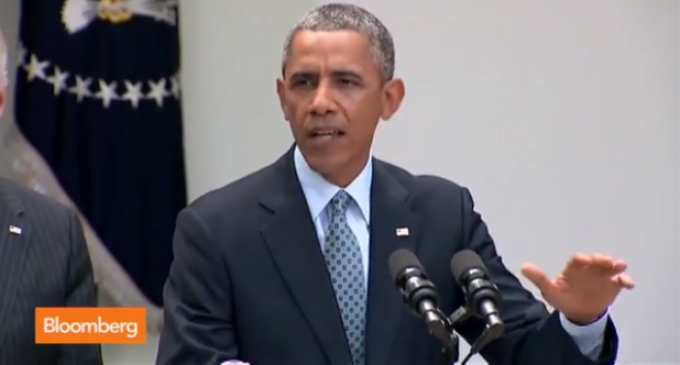 Obama will continue to create one crisis after another and be 'forced' to fix them 'without Congress' until he can place a crown on his head – if a de facto crown doesn't already exist.
Obama and his minions created the current flood of immigrants pouring into this country – now he's announced that he must create more unconstitutional executive orders to fix the problem.
But these actions he will take will not fix any problem, but will only serve the next part of the overall agenda. He promises to move 'resources' to the border.
Don't be surprised when these 'resources' do more to handle American citizens in some other newly created problem than the illegals.
"While I will continue to push Republicans to drop excuses and act," Obama said, "Americans cannot wait forever for them to act."

Obama made the announcement at the White House Rose Garden on Monday. He said he will begin "a new effort to fix the immigration system on my own, without Congress."

Obama announced one piece of concrete action — that he would move some immigration enforcement assets from the interior of the country to the border. He said his Cabinet will meet and by the end of the summer, it will bring him recommendations for executive actions.

Obama added that he made the decision a year after the Senate passed an immigration reform bill and after House Speaker John Boehner, a Republican from Ohio, told him that he would not push for a vote on an immigration overhaul bill this year.

This is, of course, also a controversial move by the president, because it was just last week that Boehner threatened to sue Obama over his executive actions. Republicans have long complained that Obama is running afoul of the Constitution by taking executive action instead of pursuing legislation.
Source:
NPR