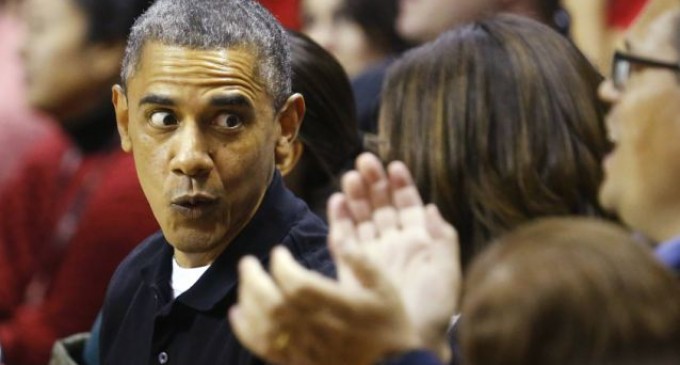 JudicialWatch has again released it's annual list of  its "Ten Most Wanted Corrupt Politicians" and President Barack Obama is on the list, as he has been since 2006.
What did Obama "win" for in 2013? Here's a summary of a long and dirty list:
President Barack Obama actually tops this "Top Ten Most Wanted Corrupt Politicians" list for 2013 as the driving force behind so many of the misdeeds. This is Obama's seventh straight year on the list, dating back all the way to 2007 (in 2006, he earned a "Dishonorable Mention"). He is a master at catch-me-if-you-can, corrupt politics.  This year, he has again acted as a one-man Congress, rewriting entire sections of federal law on his own.  Not only is his administration secretive and dishonest; its callous disregard for the rule of law undermines our constitutional republic.
Who else made the list? Here's the complete list of this year's disreputable bunch, but don't feel bad that Obama is not at the top; it's in alphabetical order. Make sure to check out Judicial Watch's reasoning for each of them:
Dishonorable Mentions for 2013 include:
Did Judicial Watch do a good job? Can you think of anyone missing from this heap?
Source: Judicial Watch