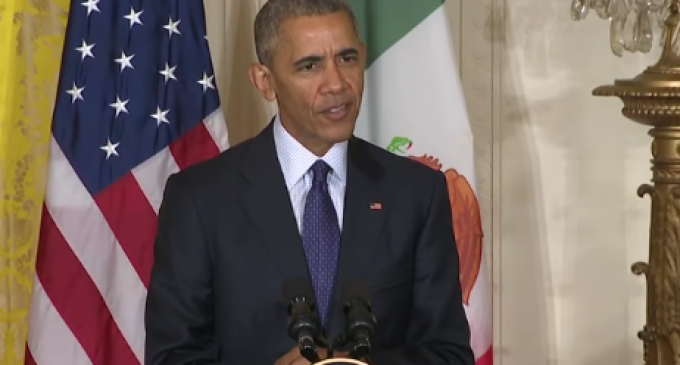 No longer satisfied with groveling before the Iranians, the Obama administration has worked to empower the radical Muslim nation even more than it already has done.
Regardless of the quote-un-quote "historic" deal reached between the US and Iran, the Islamic Republic continues to treat Americans in its – as well as its neighbors – waters as enemy forces. At the start of the year, the country made headlines when it seized four American sailors on patrol in the Persian Gulf and held them hostage for days. After much back-and-forth, Iran suddenly decided to release the men, leading the White House to take credit for said release.
But what the administration didn't mention was that on the same day the prisoners were released by their captors, a cargo plane carrying $400 million worth in various currencies made a trip to Iran. Although the White House insists that the timing of the two events is pure coincidence, it would appear that the administration handed over millions of dollars worth in foreign currency to the hostile nation in order to free the men.
Learn more about this on the next page: