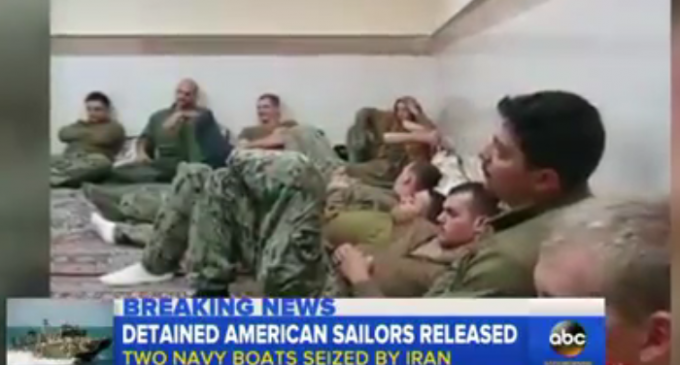 As President Obama delivered his State of the Union address Iran took custody of two US Navy riverine Command boats. The boats ten crew members have been placed in custody by the Iranian Revolutionary Guard. The State department insists they will be released shortly.
As President Obama delivered his final State of the union speech, Supreme Justice Ruth Bader Ginsburg took a nap. Guess she has heard this bit before. The President made no mention of our sailors detained during the speech and avoided mentioning his deal with Iran as much as possible.
So really, this was the most reflective SOTU ever. The President acted like all the terrible things going on are not really happening and it isn't his fault.
In fact the premise of the detainment would be keystone cops worthy entertainment were it not so serious.
Please see the next page for Iran's seizing of US Naval craft