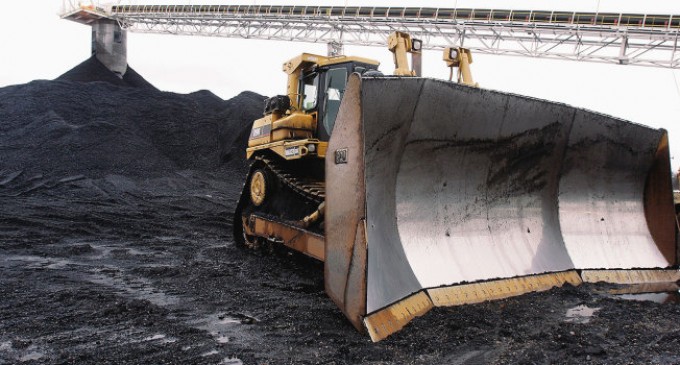 President Obama and his left-wing allies' war on American industry has claimed yet another victim: coal giant Peabody Energy.
The largest supplier of coal in the United States, Peabody has gone belly up in a move that comes as a shock to many. However, given the circumstances under which the company filed for bankruptcy, it should surprise no one.
Although Peabody's management is undeniably responsible for their business' demise, it's pronounced fall and decline did not occur in a vacuum. On the contrary, it was the inevitable result of a year-long assault on the coal industry by the left.
Promising way back in 2008 to "break" coal companies, Obama rode climate change hysteria into the White House, where he coordinated with congressional Democrats and cabinet agencies like the Environmental Protection Agency to undermine corporations like Peabody.
By implementing overly-burdensome regulations like the Mercury Air Transport Standard, the administration was able to subdue Peabody into bankruptcy.
Read more about Peabody's bankruptcy on the next page: