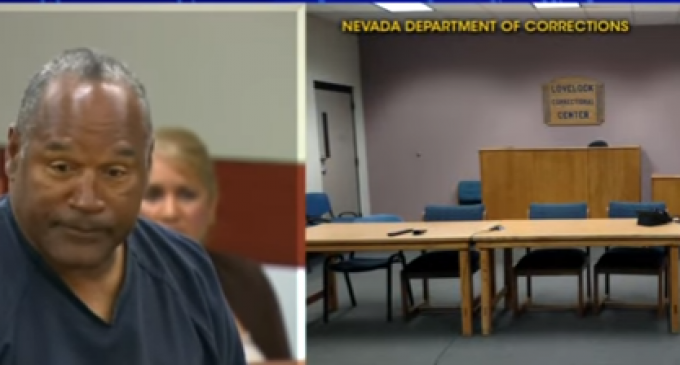 NFL running back, celebrity, and murderer O.J. Simpson may soon get out of jail after killing his ex-wife, Nicole Brown Simpson, and Ron Goldman.
Of course, Simpson was never jailed for the 1994 murders. He was found innocent and was let to live a free life, but squandered that opportunity in 2007 when he was involved an armed robbery in Las Vegas, NV. He was convicted of the crime and sentenced to 33 years in prison. The long sentence was seen as a victory for those who thought Simpson literally got away with murder thirteen years prior.
But Simpson may not serve all 33 years of his sentence. He may not even serve one-third of that, according to several reports.
See why Simpson may soon be a free man on the next page: