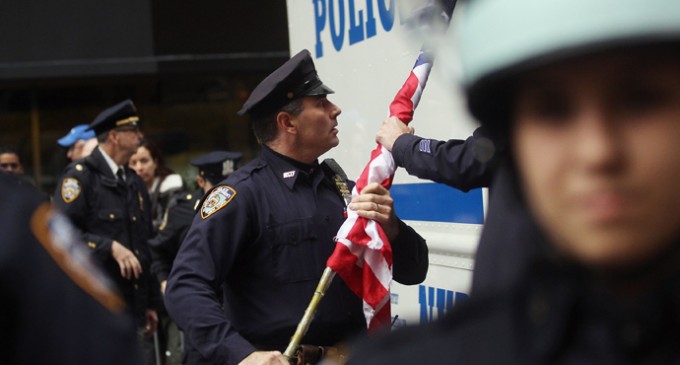 Multiple activist groups are calling for an audit of NYPD´s surveillance activities after undercover police infiltration of various political groups came to light.
Most of the infiltrated groups have yet to be named. However, The Times revealed one of the organizations to be  "Friends of Brad Will" , who´s mission is the increase of  public awareness of human rights abuses connected to the "War on Drugs."
In 2004, police were caught monitoring church groups, anti-war organizations and even those associated with the Republican National Convention. Police argued they were trying to prevent unlawful activity, not silence dissent.
Following the news that the New York Police Department sent undercover officers to monitor political organizations, multiple activist groups are looking for an audit of the department's wide-ranging surveillance program.

The complaint has been filed with the NYPD's new office of the inspector general, which the City Council created against the wishes of former Mayor Michael Bloomberg in order to oversee the police department's policies – particularly in light of criticism regarding its stop-and-frisk tactics and surveillance of Muslim communities.

According to the New York Times, the groups are calling for a comprehensive investigation into the NYPD's intelligence division, which has been operating the police force's surveillance program for years. The move comes as the groups seek more transparency from police following the election of new Mayor Bill de Blasio, whose administration they believe will be supportive.

"We need tangible, concrete proposals of how we can ensure the NYPD does not target an entire group, set of groups, or political activists in general based on their participation in political advocacy," the complaint reads.

Although most of the parties involved were not named, the Times revealed that one of the organizations behind the complaint is Friends of Brad Will – a group dedicated to increasing public awareness of human rights abuses connected to the "War on Drugs."

As noted by the newspaper, the group believed it had attracted the attention of the police for years, and investigative reporting by the Associated Press confirmed that "an undercover officer had infiltrated a Friends of Brad Will meeting in New Orleans in 2008 and had sent a report noting plans for future actions by the group."

In addition to spying on political groups, Reuters reported that police classified those employing civil disobedience as "terrorist organizations" and kept secret files on individual members.

Much of the NYPD's surveillance efforts could be traced to the aftermath of the September 11 attacks on the World Trade Center, but the groups claim police activity has negatively affected their ability to organize and that their constitutional rights to assemble, petition the government, and practice free speech have been violated.

"These kinds of police programs can't just be laid at the feet of a post-9/11 world and the argument that security outweighs legal protections," Friends of Brad Will coordinator Robert Jereski told Reuters.

According to the Times, the complaint is requesting that the inspector general disclose "a full description of the training which officers undergo before being tasked with targeting political activists."

This isn't the first time that the NYPD has come under fire for political surveillance, either. In 2004, police were found to be monitoring church groups, anti-war organizations and others in the lead-up to the Republican National Convention. Police defended their behavior, arguing their efforts were aimed at preventing unlawful activity, not silencing dissent.

"There was no political surveillance," NYPD intelligence unit leader David Cohen testified regarding past tactics. "This was a program designed to determine in advance the likelihood of unlawful activity or acts of violence."

The most recent complaint also comes a little more than a month after the NYPD disbanded a controversial "Demographics Unit" tasked with detailing everyday life in predominantly Muslim communities in the wake of 9/11. As RT reported previously, no terrorism-related leads were generated despite the resourced dedicated.

"The Demographics Unit created psychological warfare in our community," said Linda Sarsour of the Arab American Association of New York. "Those documents, they showed where we live. That's the cafe where I eat. That's where I pray. That's where I buy my groceries. They were able to see their entire lives on those maps. And it completely messed with the psyche of the community."