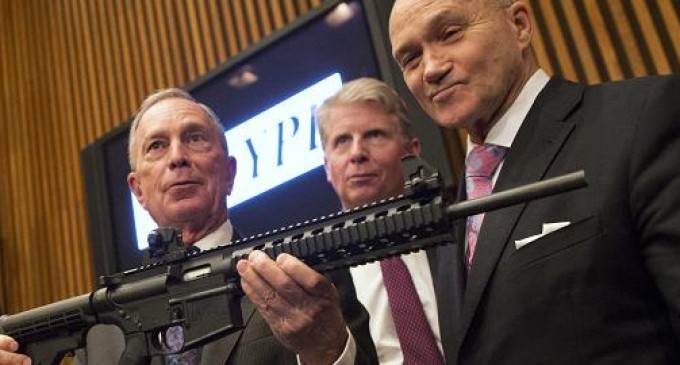 Letters are being sent out to gun owners in NYC who possess a rifle or shotgun that can hold more than  5 rounds of ammunition demanding that they be turned in.
This is but one step, albeit a large one, in the disarming of America.
No doubt that NYC will be the model for the rest of the US.
The New York City Police Department (NYPD) is sending out letters telling gun owners to turn over their rifles and shotguns — or else face the consequences.

New York City's ban on rifles and shotguns that hold more than five rounds is now being enforced, according to a letter the NYPD is sending out to targeted city gun owners.

"It appears you are in possession of a rifle and/or Shotgun (listed below) that has an ammunition feeding device capable of holding more than five (5) rounds of ammunition. Rifles and shotguns capable of holding more than five (5) rounds of ammunition are unlawful to possess in New York City, as per NYC Administrative Code 10-306 (b)."

"You have the following options," the letter explains.

"1. Immediately surrender your Rifle and/or Shotgun to your local police precinct, and notify this office of the invoice number. The firearm may be sold or permanently removed from the City of New York thereafter.

2. Permanently remove your Rifle and/or Shotgun from New York City and provide the following…Disposition Report/Registration Certificate…Notarized statement of permanent removal…Utility bill or other proof of residency regarding the address where the firearm will be stored outside the City of New York.

3. You may call to discuss the matter if you believe your firearm is in compliance…"

Departing New York City Mayor Michael Bloomberg is a major gun-control activist, with his coalition recently sponsoring an ad that depicts an Adam Lanza-type character entering a school full of children.
Source: xxx
Photo: xxx