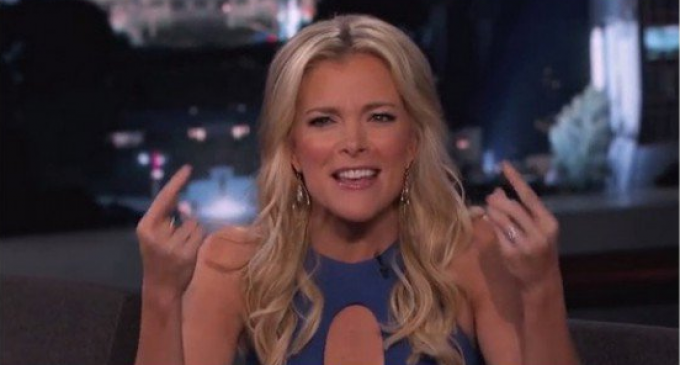 One of the most enduring and salacious headlines of the 2016 presidential race has no doubt been Donald Trump's ongoing assault on Fox News personality Megyn Kelly.
From the moment the first GOP debate began, it was clear their relationship was doomed for failure. Kelly immediately attacked Trump for being sexist, and Trump shot back by saying she was treating him unfairly. He then went on to call her a "bimbo," a "lightweight," and "overrated" in a series of controversial late-night tweets just after the debate concluded.
This came just a few years after Trump praised Megyn Kelly's skills as a moderator,  claiming that she does a "great job."
"There would be no contest," he said to her at the time. "No one is better than you."
Clearly, things have changed — drastically.
The battle between the two media titans continues to drive a wedge through the Republican party, as many Republicans have been forced to chose between their closest ally in mainstream news and the man who seems most likely to be the Republican nominee.
The liberal sects of the mainstream media have clearly taken Kelly's side in the ongoing back-and-forth, but Trump's growing army of supporters have refused to back down. They claim Kelly's increasingly harsh — often brutal — attacks on Trump are unfair, unwarranted, and unbefitting of a woman in her position.
Those attacks, however, are hardly the worst words thrown Kelly's way. Those may be from a woman who doesn't even support Trump at all. The New York Post's Andrea Peyser didn't insinuate that Kelly is just another bimbo with a TV show. She's comparing her to the ultimate bimbo with a TV show, Kim Kardashian.
To see Peyser's comparison of the two women, continue reading on the next page: