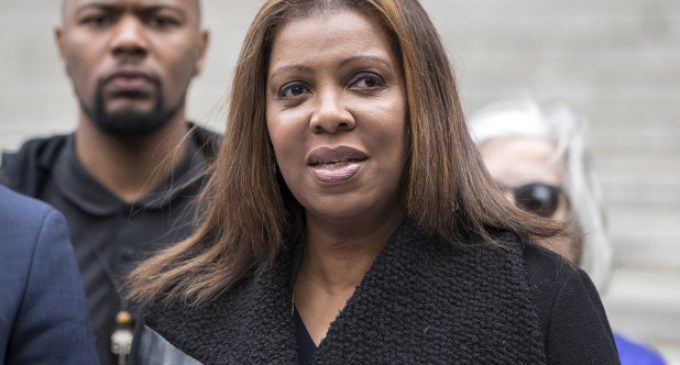 The Free Beacon reported on Thursday that the National Rifle Association plans to spend tens of millions of dollars in battleground States to impact close races throughout the country for the 2020 election.
Lobby spokesman Jason Ouimet said in his first in-depth interview that it will focus much of its attention on Colorado, Arizona, North Carolina, Wisconson and Pennsylvania in an effort to get President Trump reelected, describing Joe Biden as "100 percent anti-gun."
"We'll be in those places at every level," Ouimet said. And the message will be simple: A President Joe Biden and Democratic Senate are a threat to gun owners.
"You are literally going to be dealing with the potential confiscation of firearms. You're literally going to be told you can't carry in certain places. You can't own certain things for self-defense," Ouimet said. "Folks need to understand that."
The NRA spent $50 million to boost the GOP in 2016 but saw disastrous results in 2018 when it was outspent by gun-control groups. Ouimet said it plans on moving forward with the spending push despite losing between $10 and $15 million from the cancelation of the Second Amendment group's annual meeting and other fundraising events due to the coronavirus pandemic.

"We'll spend tens of millions of dollars. Will it be $50 million? I don't know," Ouimet said. "We got shut down from doing any of that level of fundraising. Yeah, that has an impact on us just the same way it has an impact on everybody else. Does it mean that we're not going to be effective? Does it mean that we're not going to play? No."
This as the NRA submitting a civil suit against New York's attorney general after she seeks to dissolve the National Rifle Association, accusing the gun rights group and four senior officials of engaging in a massive fraud against donors. Move to page 2 for details.