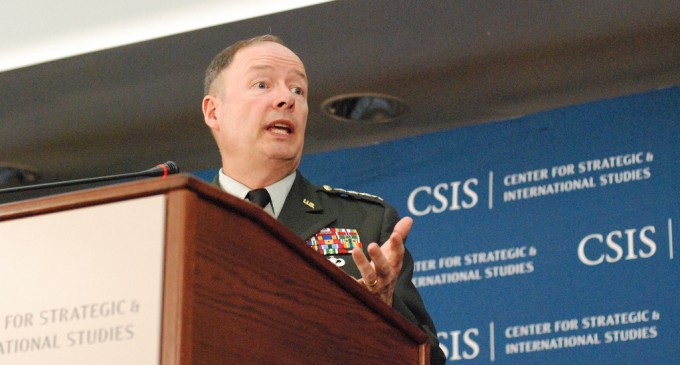 Despite NSA advocates' reasoning that phone record collections are necessary to foil terror plots, it turns out the system doesn't achieve much of that.
Pressed by the Democratic chairman of the Senate Judiciary Committee at an oversight hearing, Gen. Keith B. Alexander admitted that the number of terrorist plots foiled by the NSA's huge database of every phone call made in or to America was only one or perhaps two — far smaller than the 54 originally claimed by the administration.

Gen. Alexander and other intelligence chiefs have pleaded with lawmakers not to shut down the bulk collection of U.S. phone records despite growing unease about government overreach in the program, which was revealed in documents leaked by former NSA contractor Edward Snowden.

"There is no evidence that [bulk] phone records collection helped to thwart dozens or even several terrorist plots," Sen. Patrick J. Leahy, Vermont Democrat and committee chairman, told Gen. Alexander of the 54 cases that administration officials — including the general himself — have cited as the fruit of the NSA's domestic snooping.
If it is clear that the vast phone snooping system barely affects the anti-terrorist apparatus, are they worth trampling American freedoms?
Source: Washington Times
Photo: Center for Strategic and International Studies (CSIS) on Flickr