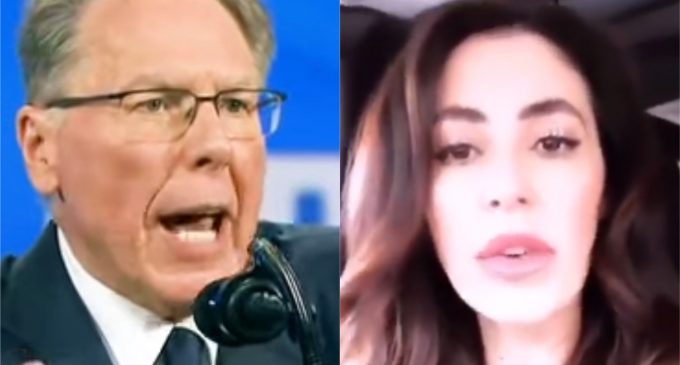 National Rifle Association (NRA) CEO Wayne LaPierre has responded to San Francisco's Board of Supervisors' declaration of the NRA as a terrorist organization with the release of a new video showing a montage of its members that come from all ages, races and cultural heritage as hardworking Americans.
I shake my head and I go 'what the heck is going wrong in our country?'" LaPierre says in the speech shown in the video.
LaPierre continues, "Let's give them a real clear view on who we all are: How many police officers do we have here today? Please stand up. Anyone who works in health care in any way, anyone who works in education, if you work in manufacturing, construction, if you work in a trade–maybe a plumber–and how about stay-at-home moms? If you own your own business? Firefighters out there, if you're in the military or a vet, if you obey the law, stand up and be recognized as Americans. I want all the media to look around this room right now and see us for the American people that we truly are. We are law-abiding Americans who believe liberty is a blessing. We love our country. I promise you we're never going to stop fighting for your right and folks just like you all over America that have the right to defend themselves. So, we're not going to give up or apologize that in a dangerous world, the Second Amendment is often all we have. Every one of these Americans are what we're about."
The NRA also released a video of a veteran dressing down the NRA in a fiery rant.
See the video below.