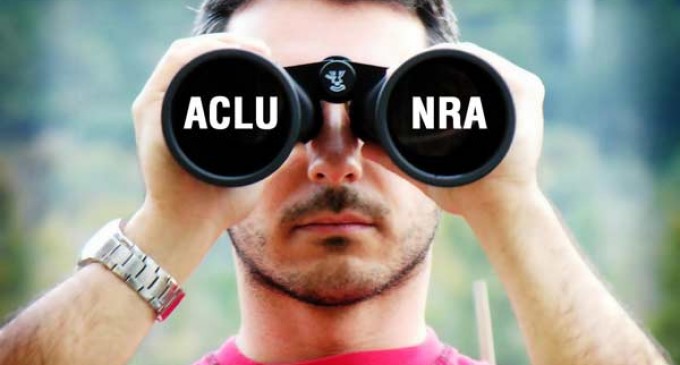 The American Civil Liberties Union (ACLU) filed a lawsuit in June challenging the NSA's Patriot Act phone surveillance. Now the National Rifle Association (NRA) has filed in support of the ACLU lawsuit. This is a very strange pairing and shows how widespread opposition to the NSA's domestic spying really is, to prompt cooperation between these groups!
From The Daily Caller:

"The mass surveillance program threatens the First Amendment rights of the NRA and its members," according to the NRA counsel's argument in the amicus brief. "The mass surveillance program could allow identification of NRA members, supporters, potential members, and other persons with whom the NRA communicates, potentially chilling their willingness to communicate with the NRA."

"If programs like those currently justified by the government's interpretation are allowed to continue and grow unchecked, they could also contrary to clear congressional intent undo decades of legal protection for the privacy of Americans in general, and of gun owners in particular," according to the NRA counsel's conclusion.