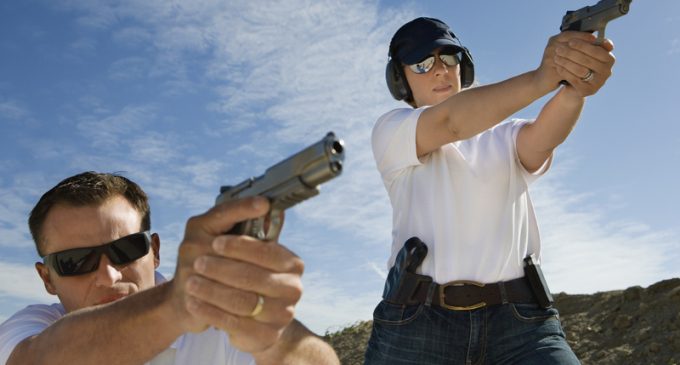 This past Monday, Oregonians travelled from across the state and political spectrum for hearings on three Senate bills designed to further gun control initiatives.
Senate sponsors testified in support of the legislation, except for two of the proposed bills, for which no sponsors were identified.
Governor Kate Brown spoke in favor of two of the measures, noting they would reduce domestic violence, prevent suicides, and avoid public shootings by those with mental issues.
A lobbyist for the National Rifle Association (NRA) was on hand as well. Find out how she testified regarding the constitutionality of the proposed legislation on the next page.