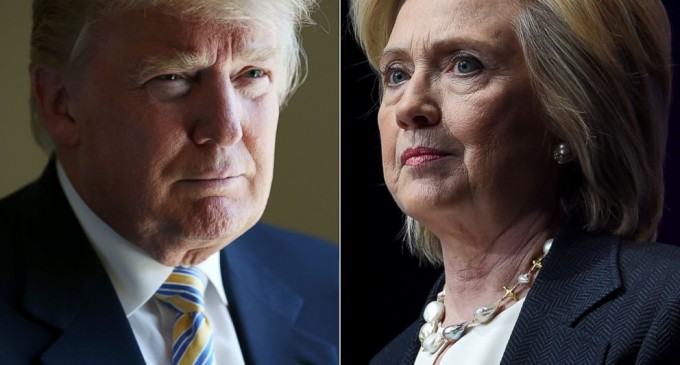 The battle between presidential candidates Hillary Clinton and Donald Trump continues to heat up as Clinton continues to fire cheap shots at Trump, who continues to brush her aside like a fly over his lunch. It's been an interesting election year to say the least. And with today's announcement about the first forum between the two, things will only get more interesting.
Next week, NBC News and MSNBC – along with the Iraq and Afghanistan Veterans of America – will host the first presidential forum in New York City, where Clinton and Trump will answer questions about national security, military affairs and veteran issues in front of an audience full of members of the military. It's important to note that both candidates have been performing a balancing act when it comes to military affairs and veterans, which will make this an especially important event for the both of them.
While neither of them will be on stage at the same time as the other, things are bound to heat up, especially with the individual hosting it.
Find out who the host will be on the next page.