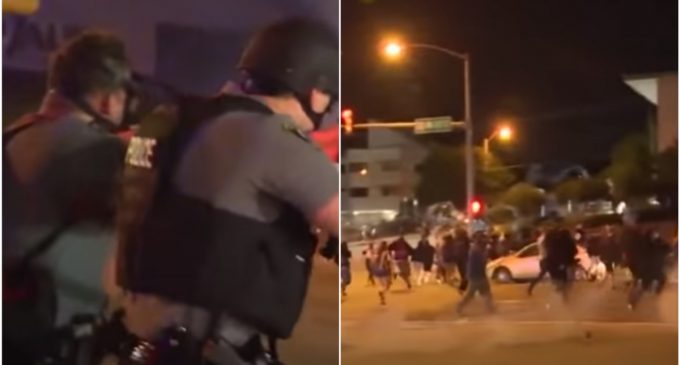 Oklahoma County DA David Prater announced Friday that he has charged several participants in the violent protests which occurred on May 30 and 31 with terrorism, rioting, and assault. If convicted, the individuals could serve years in prison.
"This is not Seattle. We're not putting up with this lawlessness here," Prater said Friday.
One person who was charged for two counts of terrorism allegedly burned a sheriff's van and tried to set fire to a bail bonds business "along with a large crowd of other individuals." One of the individuals who burned the van broadcasted the act on Facebook Live, filming himself saying that everyone who kills Black people "needs to die" and "that's what happens when you got numbers outside."
According to court affidavits filed with the charges, police claim that several agitators during the protest on May 30th stayed to the center in order to keep the crowd in an agitated state.
"Several people were carrying flags that were identified as belonging to the following groups: Antifa, Soviet Union (communism), American Indian Movement, Anarcho-Communism (solid red) and the original Oklahoma flag … currently adopted by Oklahoma Socialists," police reported.
Continue to page for more details as well as video of police very effectively handling rioters after they began attacking a police station and hurling objects at officers.