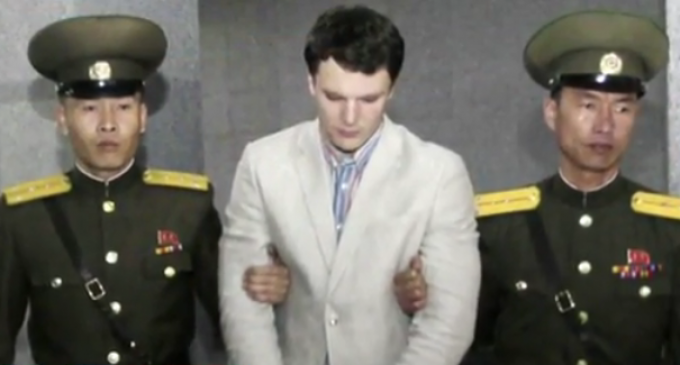 An American college student held captive in North Korea for a year after his arrest is now headed home in a coma, multiple sources are reporting.
Secretary of State Rex Tillerson announced the news of Otto Warmbier's release, but declined to discuss his medical condition.
The University of Virginia student had been arrested, tried and imprisoned for taking a souvenir from his hotel. He was sentenced to 15 years of hard labor, but the North Korean government decided to medically evacuate him back to the United States.
Tillerson confirmed that the State Department is working to secure the release of three other Americans currently being held by the communist regime.
Learn more about the background of Warmbier's imprisonment and release on the next page.