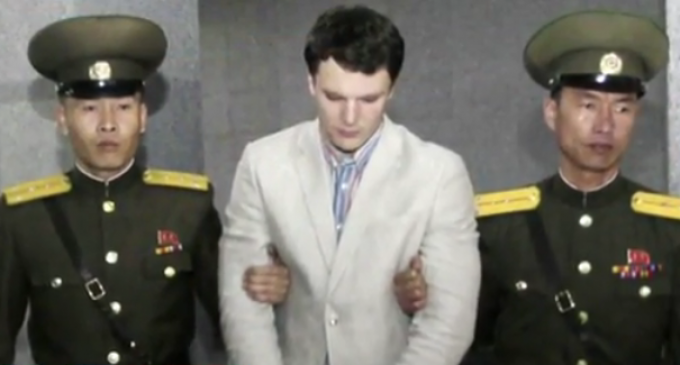 Fifteen year's in a North Korean prison with hard labor is the future for American tourist, Otto Warmbier, the 21-year-old University of Virginia undergrad, convicted of subversion.  The trial in the North Korean Supreme Court only took an hour to convict and sentence.
The college student was first tried in the media, where he was forced to confess, through tears, that he had attempted to steal a banner.  The North Korean government said he committed "an anti-state crime with 'the tacit connivance of the U.S. government and under its manipulation,'" yet it is difficult to see how the United States was connected with this petty crime.

Warmbeir begged for forgiveness for this alleged 'hostile act', saying that his attempted theft was to bring home a trophy from the hotel in which he was staying. Yanggakdo International Hotel, like many hotels in North Korea has areas off-limits to foreigners.  It was in this part of the hotel that Warmbeir attempted to lift the banner.
Follow up on the rest of the story on the next page.