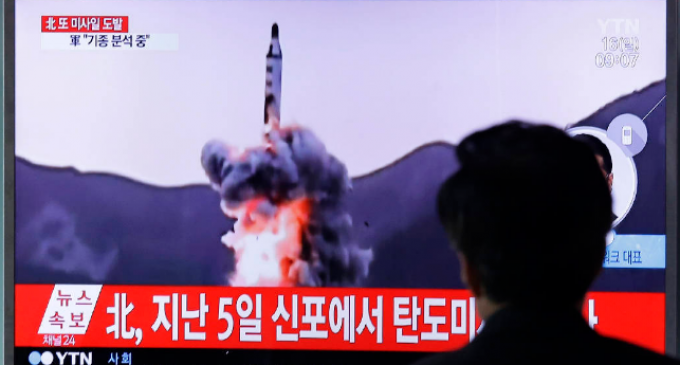 North Korea has fired an "unidentified projectile". The object has now successfully made its way past Japan.
Pyongyang has launched a missile which, according to the Japanese government, passed over northern Japan.

The Japanese government activated its J-Alert warning system after North Korea fired an unidentified missile early Tuesday morning.
The most troubling part about this development is that the "unidentified projectile" is headed in the direction of the U.S. This will very likely be a game changing moment.
Continue on to the next page to learn the latest information being released by the Japanese military operatives on this breaking story