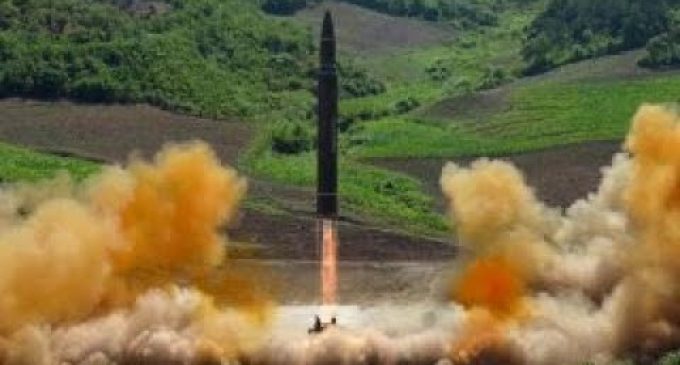 North Korea has taken a significant new step to becoming a full fledged nuclear power. U.S. intelligence officials confirmed reports today in a new analysis.
This news comes right as North Korea threatened the U.S. just this morning to take catastrophic "physical" actions against the U.N. Security Council for passing new sanctions against the dictatorship.
"(Enemies) should not forget that we are ready to ruthlessly take strategic measures involving physical actions by fully mobilizing our national power," a spokesman at the committee was quoted as saying by the North's official Korean Central News Agency.
North Korea will attack the U.S. at the earliest possible moment and it appears that time is closer than ever previously thought, according to the new analysis released today by U.S. intelligence officials.
Learn more and view these finding for yourself on the next page. War is coming.