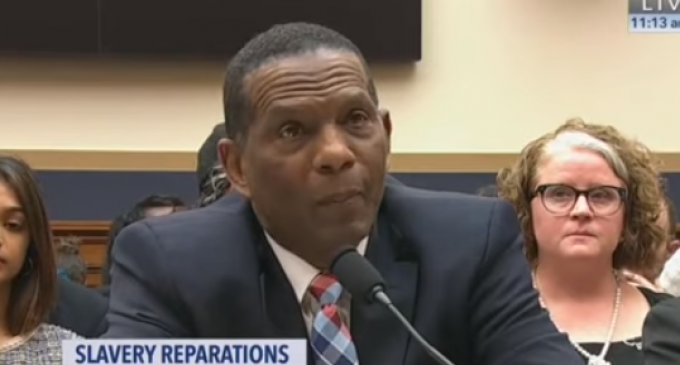 Former New York Jets and Oakland Raiders football player Burgess Owens has flipped the script on Democrats calling for reparations for the descendants of slaves in the U.S.
23 Democrats have already filed to run for president FEC and one of the biggest talking points among them is for reparations to be paid to address 'racial inequality lingering in the country.'
On Tuesday, the House held its first discussion on the subject in a decade with a debate on H.R. 40, a Congressional Reparations Study Bill that has been introduced by Rep. John Conyers and Shelia Jackson Lee every Congress since 1989. It calls for a commission to "study and consider a national apology and proposal for reparations for the institution of slavery, its subsequent de jure and de facto racial and economic discrimination against African-Americans."
The 2020 hopefuls that have indicated support for the policy and/or reparations include Cory Booker, who introduced a Senate companion to H.R. 40, Elizabeth Warren, Bernie Sanders, Kamala Harris and Julian Castro.
Move to the next page for Burgess Owens' burn Dems down for their hypocrisy.