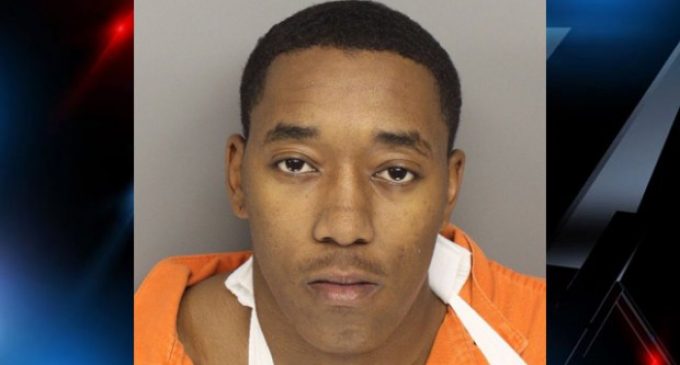 Calvin Jequan Benson Picked the wrong restaurant to rob on Thursday. He entered Wings On The Run in Greenville, S.C. and attempted to rob the place, but seconds later he was winged and on the run.
An employee at the restaurant pulled out his own gun and shot the suspect twice, according to deputies. They said the guy then ran away.

Deputies tried to search for the suspect but did not find him. They said about an hour later, they received a call from the Spartanburg County Sheriff's Office after the gunshot victim showed up at Spartanburg Regional Medical Center with two wounds.

Deputy Drew Pinciaro said they identified the wounded man as 22-year-old Calvin Benson and as the person responsible for the attempted robbery.

Benson was transported to the Greenville County Detention Center and charged with attempted armed robbery and possession of a weapon during a violent crime.
Source: Fox Carolina
Photo: Greenville Co. Sheriff's Office