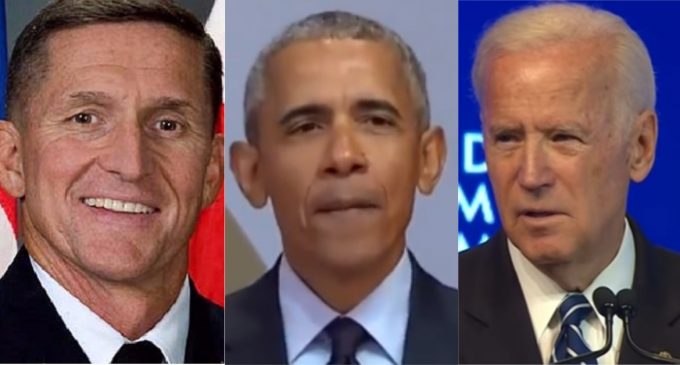 A federal appeals court on Wednesday ordered the dismissal of the criminal case against National Security Adviser Michael Flynn at the request of the Dept. of Justice, directing District Judge Emmet Sullivan, who had been presiding over the case, to approve the DOJ's motion to dismiss.
Instead of immediately granting the motion to dismiss, Judge Sullivan, who was appointed by Bill Clinton, sought to hold hearings on the matter, angering Flynn allies.
The ruling was a victory for Flynn, who has accused investigators of luring him into making false statements to the FBI about his communications with a former Russian ambassador.
Concurrent with the dismissal, newly released notes of FBI agent Peter Strzok implicate former President Obama and Vice President Joe Biden in the FBI investigation against the former White House National Security Adviser!
Move to the next page for full details.