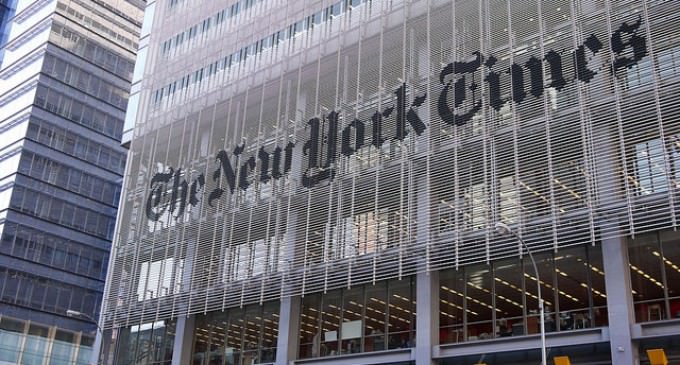 Of all the media outlets denying the fact that the Obama administration illegally spied on the Trump campaign, the most hypocritical might be the New York Times. Before Donald Trump ever mentioned the apparent wiretapping, the Times published a story that would corroborate the president's claims.
On January 20th, the Times innocuously outed the existence of wiretapped data collected by the Obama administration:
The F.B.I. is leading the investigations [of Paul Manafort, Carter Page, and Roger Stone], aided by the National Security Agency, the C.I.A. and the Treasury Department's financial crimes unit. The investigators have accelerated their efforts in recent weeks but have found no conclusive evidence of wrongdoing, the officials said. One official said intelligence reports based on some of the wiretapped communications had been provided to the White House.
Despite their initial reporting, the New York Times has since reversed course — no doubt to remain diametrically opposed to Trump at all times. Now they claim no such surveillance occurred.
Read their latest spin regarding the story on the next page: