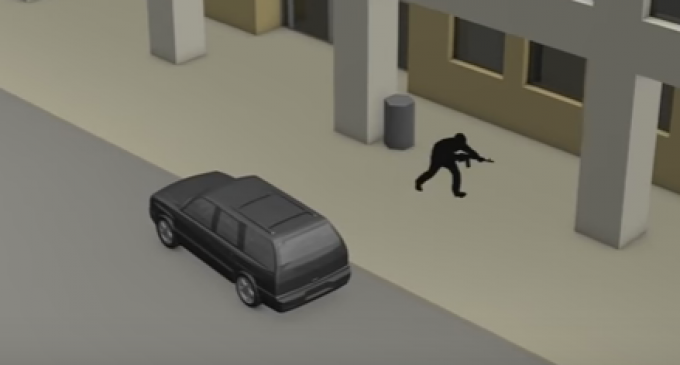 Micah Johnson went on a killing rampage in Dallas, Texas, on July 7, 2016.  Five police officers were killed and nine others injured.  A new 3D animation shows the path that he took to destroy the lives of individuals and families in this city.
The lives of the officers seem insignificant to President Obama, as he praised the Black Lives Matter movement at the Dallas Police Memorial.  His anti-police rhetoric only fuels the hate of men and women like Micah Johnson.
During the memorial service for the slain Dallas police officers, Obama took the opportunity to show support for the movement that led to their deaths. He even had the audacity to claim that "none of us is entirely innocent,' as if the cops were somehow partially at fault for their own murder.
Equally as insensitive, Obama held a secret meeting on Wednesday, and his company is sure to anger many Americans still mourning the deaths of police officers in Dallas, Texas.
Black Lives Matter leaders spent three hours with President Obama Wednesday to demand action in regard to recent officer involved shootings.

DeRay Mckesson, one of the group's most prominent figures, joined several other Black Lives Matter leaders at the White House to "bring up concrete actions" the president can take in order to appease its members.
The new 3D animation can be viewed on the next page, a reminder that Micah Johnson hated cops and whites, was ingrained in BLM rhetoric, and certainly was not dissuaded from such an evil assault by anything President Obama ever did or said.