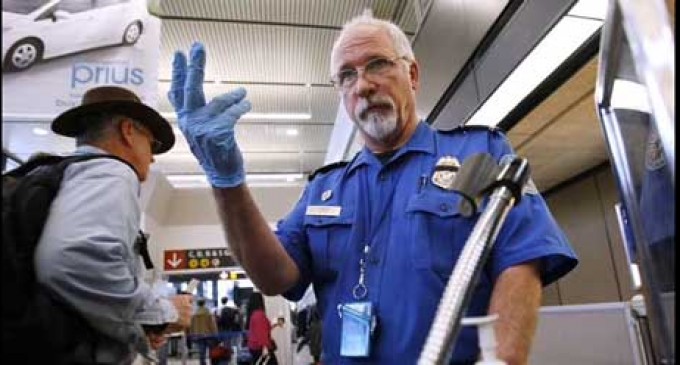 The TSA is alive and well, and God help anybody who has to catch a flight.
Although the agency is infamous for it's incompetence almost as much as it is for it's invasive practices, the Transportation Security Agency has actually seen it's power increase. Just this month, the Department of Homeland Security granted it's officers a chilling new power.
Updating the Advanced Imagery Technology protocols observed by the agency, the DHS has decided that TSA officers should have the authority to order airline passengers to undergo body scanners before they board their flight.
While it is true that the machines have long been used by the TSA, there traditionally have been procedures by which travelers could opt-out of being subjected to them. With this disturbing new change to their  protocols however, such exceptions are not going to be made anymore.
See more about the new TSA rules on the next page: