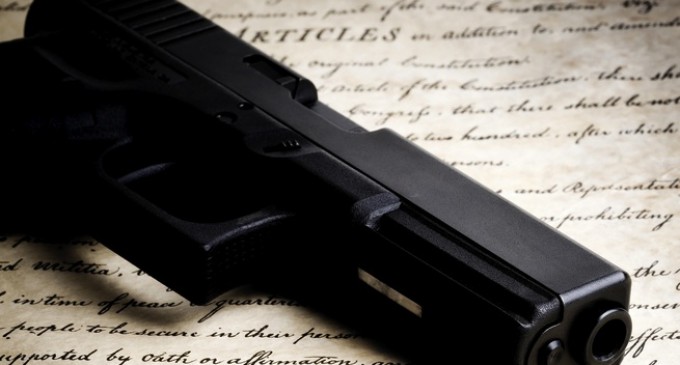 A recent poll by YouGov shows what most Americans already know (and liberals fear). The data shows that Americans who feel safer with a gun in their home far outnumber those who do not. The poll was conducted March 22-24, so the results couldn't be more current!
According to the poll, when asked, "Do you think you would feel more safe or less safe with a gun in your house?", respondents said "more safe" by a margin of 42 to 20 percent.

Broken down by gender, 51 percent of males said "more safe" versus 15 percent who said less safe; 33 percent of females said "more safe" versus 25 percent who said "less safe."

When responses were viewed according to the age of the respondents, the differences were not that great. But when viewed along party lines the differences were pronounced.

For example, only 24 percent of Democrat respondents said they would feel "more safe" with a gun in the house while 59 percent of Republicans said they would. In between these two, 46 percent of independents said they would feel "more safe" with a gun in a the house.
Source: Breitbart
Photo: RedFlagNews