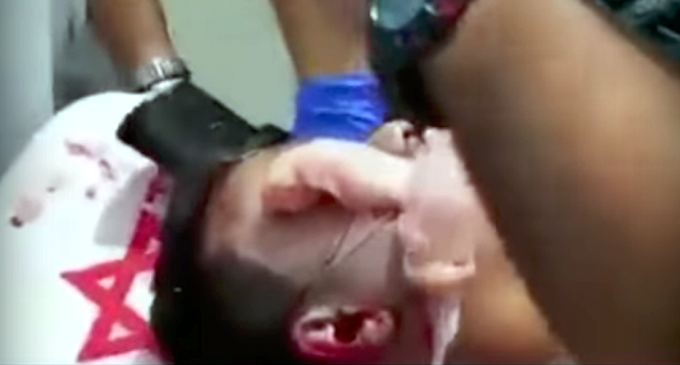 While the number of stabbing attacks continue to grow in Jerusalem and other parts of Israel in recent weeks, Israeli citizens are finding new ways to show their disdain for these Palestinian terrorists.
The video on the next page depicts the body of a Palestinian man, who moments earlier had been killed after stabbing an Israeli police officer. He was shot and killed in the town of Kiryat Arba, a Jewish settlement near the city of Hebron.
While being moved out on a stretcher, a piece of pork is placed on the Palestinian man's face by an Israeli citizen.
Read more about this pork sendoff on the next page.